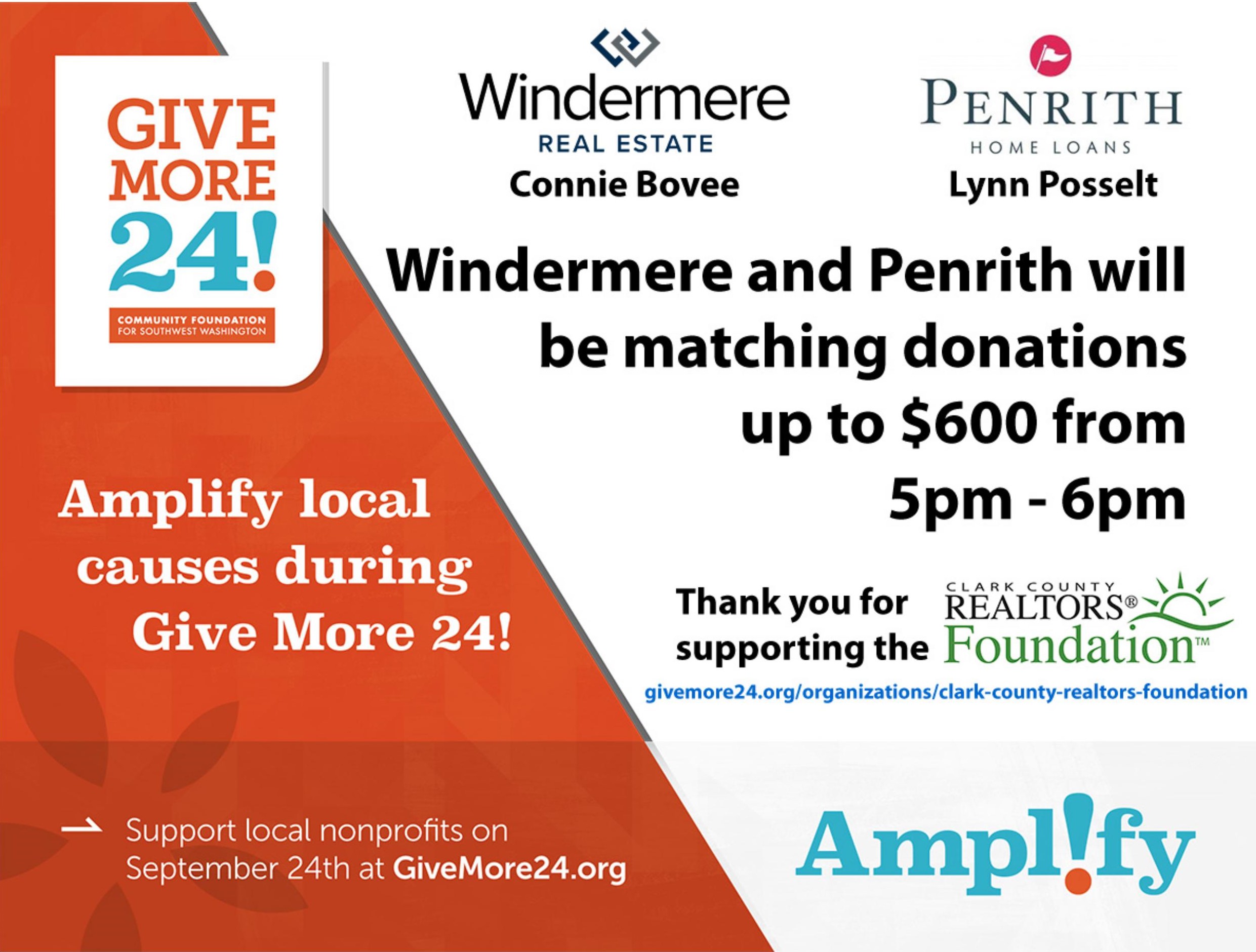 The Clark County Association of Realtors Foundation has had to become creative with raising funds for our foundation this year due to COVID-19.  Our largest fundraising event is our annual golf tournament, and when it became evident that was not going to be possible we shifted our focus to Give More 24 as our primary way to raise funds this year.
In 2007 our Foundation was created as a way for Realtor members to give back to our community.  What has resulted is a highly sought-after grant program for our local non-profit organizations that help change the lives of disadvantaged children, families, and the elderly.  Our grant process seeks small organizations who are otherwise overlooked, as many of our past grant recipients are small programs that fill a huge need in our community.  And better yet, 100% of each dollar raised goes DIRECTLY back into our community.
This Thursday, September 24th, we are asking for donations to help our cause.  Lynn Posselt with Penrith Home Loans, and myself, are co-sponsoring a time from 5 pm to 6 pm to raise donations.  You can make a donation at any time by clicking on the link below to donate.  We are also hosting a zoom happy hour during that time, and if you'd like to join us, please contact us and we'll email you the link to join us.
Thank you in advance for your generosity in supporting those who really need our help in our local community at this time.
https://www.givemore24.org/organizations/clark-county-realtors-foundation